How Do You Choose Good Solar Panels?
Are you looking for good solar panels for your home? If so, ensure that you choose the right solar panel for optimum efficiency.
In Australia, the market size of the solar installation industry is currently $3.1 billion. Despite the many home solar options in today's market, take time to choose your solar panel brands and system.
Quality solar panels for your home have several benefits. We all don't like incurring high monthly electric bills – a good solar system cuts such bills. Good home solar also contributes to environmental protection.
How will you know that you're buying the best home solar panels? Here is what to know about solar efficiency and other tips for picking quality solar panels.
Solar panel efficiency
This refers to the ability of the solar panel to convert solar energy into electricity. Poor quality solar panels do not meet the required energy conversion rate.
Checking the produced amount of electricity will help you know the panel's efficiency. You can compare the electricity with the initial solar energy percentage. With this in mind, buy solar panels with more than 20% energy efficiency.
The features on the solar panel can tell you whether it's efficient or not. Check the outliners on the panel. Don't buy a home solar panel without outliners on both sides.
The efficiency rate of a solar panel may depend on the size of a home. A solar panel exceeding more than 20% energy efficiency is good for larger homes.
There are reasons to buy a home solar panel with higher efficiency. First, efficient solar panels supply adequate power. Again, the most efficient solar panels cut huge electricity costs.
Warranty/insurance
Whether it's a commercial or residential property, solar panels need to be protected. Think about PV warranty insurance for your home solar. One of the questions to ask when buying a solar panel is about repair options.
It can be frustrating buying a solar panel, only for it to get damaged within a short time. Buying a warranted solar panel is the only way to avoid such frustrations.
Choosing an insured solar company will help you get warranted solar panels. Insurance is key for the safety of the workers and the customers. This is because it caters to extra costs resulting from unexpected installation accidents.
A warranted solar panel will save you a lot of money in case of unexpected damages. Again, a solar panel warranty comes with peace of mind.
Check the size
Research the available sizes of solar panels in the market. Different sizes of solar panels have varying prices. So, ensure that that size of the panel fits your budget.
You need to be clear on the capacity of electricity your home needs. This is the first step to sizing your desired solar panel. For many homeowners, small-sized solar panels are okay.
To determine your energy usage rate, you should know when your home uses more energy. After this, then estimate the average electric capacity (kWh) you use per month. This will help you find the right-sized solar panel.
You should also know when there is much sunlight. These're are the sun hours you can use to calculate the size of your home solar panel.
Other things may determine the size of the panel you want. These include the roof mount, the roof surface, and the roof design.
A home solar panel is a long-term investment. Choose the right size to avoid unnecessary replacement costs.
The storage battery
A solar battery is a key component of any solar system. A bad battery shortens the lifespan of a solar system. First, you need to know several things to pick a solar panel with a good battery.
One of them is the available types of solar batteries. Ensure that the solar you choose partners with good solar battery storage brands. Although a trusted brand is expensive, it gives the clients value for money.
The other thing to check is the battery storage capacity. The size of the solar panel may determine this. If you need a large-sized solar panel, ensure that the battery is large, and vice versa.
Also, ensure that your solar system has a long-lasting battery. Well, you can't tell the lifespan of a solar battery by just looking at it. So, check the technology used to make it.
Many cheap solar systems have poor batteries. Avoid going cheap if you really want a good solar panel.
Maintenance
You don't want a solar panel that will subject you to extreme maintenance expenses. Before buying a home solar panel system, think of its maintenance tips.
Avoid buying a solar panel that will cost you more on its servicing. You should know whether the seller offers repair and other maintenance services. Again, know the fees charged for the maintenance work.
Proper maintenance of your solar panel can enhance its lifespan. It can also prevent the risks of fire and electrocution.
When buying a solar panel, you can ask about inspection services. Often, home solar panels develop problems without the owners knowing. For easier maintenance, you'd better choose a company that provides inspection services.
Consider the seller
The company you choose will determine the solar panel installation benefits you get. A wrong seller may be cheap at first, but you'll lose more cash in the long run.
Before making up your mind, do a thorough search. Despite the many manufacturers in Australia, finding the best seller can be challenging.
Check the websites of different solar panel sellers. Read more about their services, prices, and customer reviews. Online reviews are good to know the satisfaction levels of past customers.
Recommendations are also good sources of information. Ask your close friends and family about the best solar companies in Australia. If possible, consult the neighbours weho have good solar panels.
Almost every field also has fraudsters. Please don't rush to choose a company for your solar system before knowing its reputation. Online reviews can also enlighten you about its reputation.
Experience in the solar panel installation industry also matters a lot. An experienced seller is a competent seller. Choose a trusted solar panel seller and avoid future regrets.
Know the cost of solar panels
The price of the solar panel is another key factor to consider. We all want to save some cash when buying solar panels for our homes. However, cheap is also expensive. Go for quality!
Before choosing a seller, compare the prices from different sellers. This will help you find a quality solar system at an affordable price. Avoid very cheap sellers because they're likely to sell fake solar panels.
Before visiting a solar panel store/company, you should have a good budget. To create a reasonable budget, check the price estimates of different sellers. A good budget will save you from wasting more money.
Avoid any solar panel seller that doesn't give a clear price breakdown. Unclear price breakdown comes with hidden costs that will financially strain you more.
If you're buying a full solar system for your home, the number of panels will determine the price. So, be clear on the modules you want your system to have to avoid overspending.
Types of solar panels
Always be clear on what you want before buying a solar panel. For maximum value for your money, ensure that you choose the best solar panel brands.
There are three options of solar panels – polycrystalline, monocrystalline, and thin-film solar panels. Before making up your mind, check their pros and cons. Go for a durable, efficient, and quality solar panel.
These solar panels have varying prices. Many monocrystalline solar panels are more expensive than other options. So, if you have a large home, they are very suitable options. Polycrystalline solar panels are the best for those intending to save some cash.
Ensure that your solar system is compatible with the solar panel you buy. Besides impacting the system's functioning, a solar panel may impact its appearance.
Solar panel colour
This may seem unnecessary but is extremely important when buying a solar panel. Check the colour of the back sheet and frame of your solar panel.
The available solar panels are either blue, black, or dark blue. When checking the back sheet, ensure that they are black or white. The black colour of the back sheets increases the heat absorption rate.
The frames can either be black or silver. The colour of the solar panels should improve the aesthetic appeal of your home. So, think about the final look of your home before picking a solar panel.
The colour of the solar panel may also determine its energy-efficiency rate. Any solar panel that doesn't have these colours might be fake. Check the colour and save some cash.
Consider durability
Everyone wants something that will serve him/her for a long time. Quality solar panels can even serve you for more than two decades.
The longer the solar panel's lifespan, the more money you save. The longevity of a solar panel determines its quality.
A few things determine the solar panels' durability. One of them is the cells inside the solar panel. The right solar cells extend the lifespan of every solar panel.
The other thing is the solar panel glass used. A solar panel may fall during installation or inspection. A weak glass will easily break and cause damages to other parts of the solar panel. Ensure that the solar panel has tempered/toughened glass for durability.
Good back sheets and frames protect the solar panels and prolong their lifespans. Again, there should be a good layer of insulation underneath the glass. Check for these features to find a long-lasting solar panel.
Before buying a solar panel, know the common problems and solutions. By this, you'll easily address the problems that may shorten the panel's life.
Temperature coefficient
It would be best to consider the solar panel's protection before buying it. Although sunlight is good, extreme solar can damage a solar panel. So, buy a solar panel capable of reducing the solar output as the temperatures increase.
The temperature coefficient is necessary for protecting the performance of the solar panel. Buy a solar panel with a lower temperature coefficient. This is also a tip for prolonging the life of your solar panel.
Solar inverters
You want a solar panel that can increase energy production while saving energy costs. A good solar inverter is necessary for achieving this. Several solar inverter brands enable solar panels to convert solar energy more efficiently.
You will not have to worry about power interruptions with a good inverter. As solar panels age, they easily get degraded. So, a good solar inverter is necessary for detecting potential defects.
There are several types of inverters you should know about. These include microinverters, string inverters, power optimizers, and others. Before buying a solar panel, check the positives and negatives of these inverters.
You can also consult a professional solar panel installer. Visit a solar panel seller with a deeper knowledge of solar inverters.
Solar panel monitoring
The world is advancing every day. Today, you can know the power generated by a solar system right from your laptop. Because of this, it is easier to see when the solar system has problems.
A good solar monitoring product is necessary for achieving this. Avoid manufacturers selling old models of solar panels. Modern solar panels have good monitoring systems to help the users access the solar power data.
This technology also tracks the usage of electricity. So, this technology can help you make changes that will reduce the electric bills.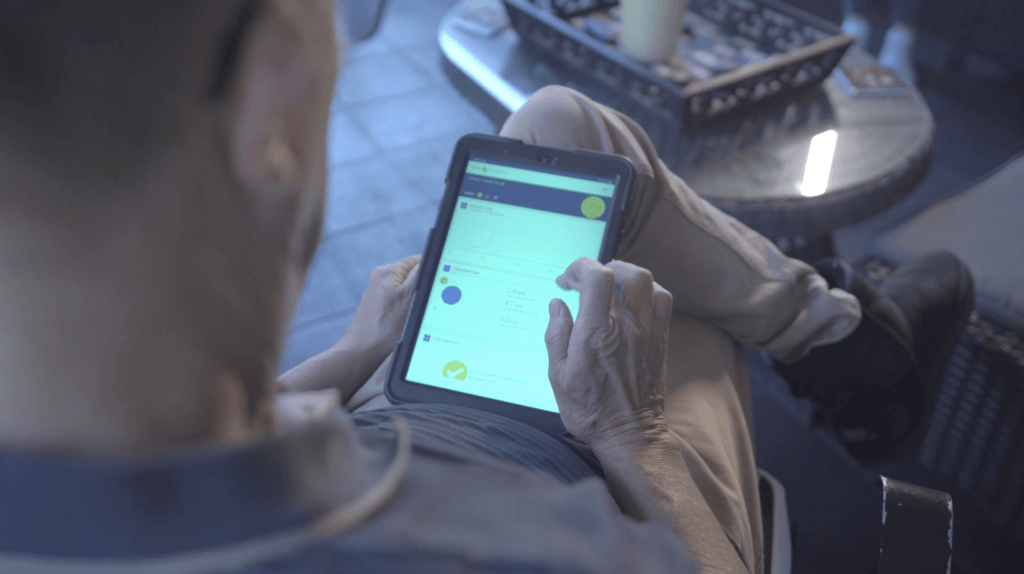 You now know how to find solar panel efficiency
When buying a solar panel, energy efficiency is the key factor to consider. Solar panel efficiency is necessary for saving you money.
Other parameters also matter when buying solar panels. Durability, temperature coefficient, and solar panel size are just a few. With this guide, you can easily find the best solar panel for your home.
Are you looking for solar panels in Australia? At Instyle Solar, we help Australian homeowners save with solar power while providing them with the greatest value.
Contact us today for all your solar power needs.
Next Steps…
Interested in solar? By clicking below you can use our smart solar calculator to find out just how much you could save with solar, what rebate you are eligible for, and the impact you will have on the environment.
Don't wait until next quarter's bloated bill, and get started today!
Click here to calculate your solar savings!
Join over 20,000 homeowners who have made the switch with Instyle Solar, or the 1000+ positive reviewers who have been more than happy with their solar install.
Otherwise, you can always contact us on 1300 133 556, or email if you prefer at sales@instylesolar.com.au.