Why you should never buy cheap solar
Published: 4 August 2020
Benjamin Franklin said, "The bitterness of poor quality remains long after the sweetness of low price is forgotten".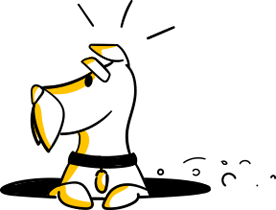 Here's why you should never buy a cheap solar system
It's a common question in the solar industry – what's the right price to be paying for a solar system? Well, the answer is not that simple. Pricing a system to suit your own personal home's condition, electrical requirements, designing the appropriate system size to cover your current energy usage and then taking the quality of the products and accessories into account – is not possible with a 'one-size-fits-all' approach. A rooftop solar system really does need to be tailored to every customer specifically to have the best possible value and return for that specific household or business. So, you should never buy from a retailer advertising cheap solar.

BEWARE of the CHEAP & NASTY systems that are being advertised everywhere…
You get what you pay for in this industry and the safety of your home and family should not be put at risk to save a few thousand dollars.
Have you heard of 'Industry Cowboys', or 'Phoenixing'? These terms are given to companies who sell cheap solar systems, low-quality panels & inverters paired with dodgy electrical work which puts your home, your money and your life at risk.
Since the initial boom of solar PV during 2011 there are more than 750 solar companies which are listed on the ASIC website as being closed, in liquidation, administrators appointed, or sitting as proposed de-registration.
These numbers only include companies with the word "solar" in it, so if you think about all the other names solar companies can have, there are thousands that have opened and closed, in addition to this 750, since 2011.
These companies offer you a really attractive price of $2000 – $4000 for a large system… to only have it not work immediately, or a few months down the track – or worse – CATCH ON FIRE!
The company then changes names after they have taken your money and claimed the incentive off the government so they don't have to honour their warranties & unsafe workmanship!
You can't do anything about it. Once they've changed names, legally they can't be held accountable for the 10-25 year warranties they have promised, or refunding your money for that matter. For a lot of customers who fall victim to these companies, they wake up one day with a system that does not work, all of their money is gone & now the system needs to be removed and replaced. 'Cowboys' and 'Phoenixing' is still a real thing in the solar industry in 2020, so please do your research before going ahead with any Solar Retailer in the market.
Here are some recent solar horror stories to be aware of:
When looking for the right solar retailer you should be considering:
Are you being priced correctly for a high quality & safe system + installation? See the

CEC

Guidelines for what a solar retailer should be charging you.
Has the company been in business long enough to honour the warranty?
Has the company got all essential services & after-sales care teams housed right here in Australia?
Has the company got a track record for quality & safety – such as being a CEC Accredited Retailer?
Has the company been listed for ACCC faults and complaints?
What do the independent reviews of this company look like online?
Can you reach all of the company's public social profiles and website easily – do they look legitimate?
Can you call all of their listed phone numbers and reach an actual person?
Can you contact them in more than one way, ie – phone, email, social media, website chat?
Have you simply done a Google search for the company or the CEO and read about them? Can you find anything at all [if you can't find anything written about this company or the CEO/founders – that's also something to be aware and concerned about]?
The legitimacy and HISTORY of the company is something that we suggest you review thoroughly, before you spend your hard-earned money on a dodgy company and solar installation that could potentially harm your loved ones.
Remember – If you buy cheap – you buy twice!
At Instyle Solar we want to provide our customers with a real understanding of the solar industry and the things to be aware of. We are also appalled by some of the horrible tactics of a few but our aim is to educate our Australian Home Owners on how to avoid the pain of going forth with a system install to only have to do it again. We pride ourselves on making solar simple and being 100% transparent with our customers. If you have any concerns at all – please feel free to reach out at any time, we'd be happy to answer our questions.
Next Steps…
Interested in solar? By clicking below you can use our smart solar calculator to find out just how much you could save with solar, what rebate you are eligible for, and the impact you will have on the environment.
Don't wait until next quarter's bloated bill, and get started today!
Click here to calculate your solar savings!
Join over 20,000 homeowners who have made the switch with Instyle Solar, or the 1000+ positive reviewers who have been more than happy with their solar install.
Otherwise, you can always contact us on 1300 133 556, or email if you prefer at [email protected].

Interested in Solar?
Find out if you're eligible for solar and how much you could save by switching.
Start Now
Get in touch with one of our experts
Contact Us
Keep up with the latest solar news