Who is the greenest generation?
Published: 29 December 2020
Young people are often dubbed the "green generation" – taking to the streets for action on climate change and championing environmental values. Yet, it is older millennials and their parents who are most likely to act in support of the environment and reduce their carbon footprint.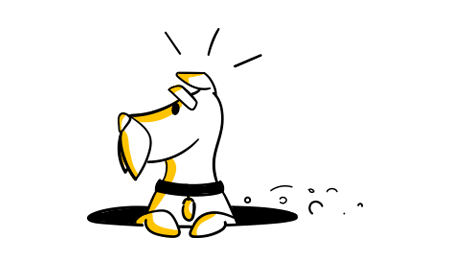 We conducted consumer research to get some insights into the motivation and interests of Aussies when it comes to sustainability. So, who is the greenest generation? Our research revealed 25 to 34-year-olds are most concerned about their carbon footprint. 66.3 per cent of this age group say reducing their carbon footprint is 'important' or 'very important', closely followed by 35 to 44-year-olds at 66.1 per cent and 55 to 64-year-olds at 64.7 per cent.
The greenest generation results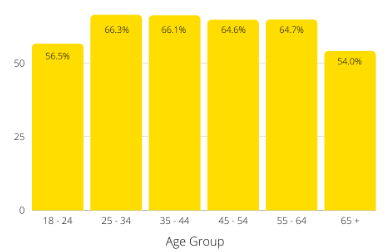 Why, as people age, does their concern about their environmental footprint increase? Perhaps when people have more time or are less busy with their careers, sustainable choices come easier. The challenge with younger generations may come with how to harness people's energy and intent and cultivate a sustainable lifestyle.
Living a sustainable lifestyle
From avoiding single-use plastic to reducing food waste and supporting Fair Trade products, sustainable living is the prioritisation of the use of natural and renewable resources. It's the daily practice of being conscious to protect and improve the environment.
Solar energy usage is just one of the principles of sustainable living. Capturing natural light from the sun is a simple and cost-effective way to reduce your carbon footprint and Australia's collective reliance on fossil fuels, coal and gas. Research suggests rooftop solar can eliminate the same amount of carbon emissions as planting approximately 150 trees each year.
Sustainable living requires genuine commitment and action. Like any lifestyle concept, adopting a sustainable lifestyle comes with challenges and barriers, but making a positive mark on the environment is worth the investment for all generations. Did the 'greenest generation' surprise you? Do you have any questions around solar?
Next Steps…
Interested in solar? By clicking below you can use our smart solar calculator to find out just how much you could save with solar, what rebate you are eligible for, and the impact you will have on the environment.
Don't wait until next quarter's bloated bill, and get started today!
Click here to calculate your solar savings!
Join over 20,000 homeowners who have made the switch with Instyle Solar, or the 1000+ positive reviewers who have been more than happy with their solar install.
Otherwise, you can always contact us on 1300 133 556, or email if you prefer at [email protected].

Interested in Solar?
Find out if you're eligible for solar and how much you could save by switching.
Start Now
Get in touch with one of our experts
Contact Us
Keep up with the latest solar news