Johnathan Thurston becomes first ambassador for Instyle Solar
Published: 22 October 2019
As you may have seen recently, Instyle Solar & Johnathan Thurston announced a multi-year brand ambassador partnership, which is a first for Instyle! To say the team are excited is a major understatement. Having such a legend in Australian & indigenous sport on the team, is something we are very proud of.
We went public with the news on Instagram, Facebook & LinkedIn, as well as through a number of avenues with an official press release.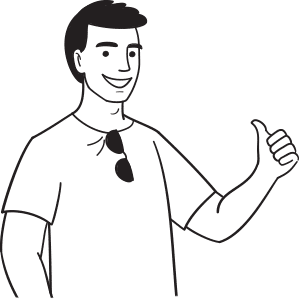 THURSTON ANNOUNCES NEW POWER PLAY
Rugby league legend Johnathan Thurston has come on board with Australian leading solar company, Instyle Solar, as their first official ambassador.
The multi-year partnership will see the renowned family man share his own journey of living with solar via a series of online content, along with appearing in marketing collateral and at Instyle Solar events.
Thurston said partnering with the business was a no-brainer and the perfect alignment for him and his family.
"Firstly, every little bit helps when it comes to protecting the environment. Secondly, we have seven people living in our house and our energy usage is considerable; so, it makes sense to be responsible and save money where and when we can".
"Being from North Queensland, we are in a prime position to take advantage of the beautiful and sunny climate, so working with a company like Instyle Solar was something I've been interested in doing for some time, and a great opportunity to hopefully lead by example." he said.
Since launching in 2014, Instyle Solar has grown to be Queensland's leading solar provider with annual revenue of almost $60 million and has a renewed focus on branding as it expands across the country.
Instyle Solar founder and CEO Karl Brown said Johnathan Thurston – aka 'JT' – was a natural fit as the company's first brand ambassador for several reasons.
"Everyone knows him, and our customer base of families relates to him, he's an all-round down to earth guy which is exactly who we want representing the business" he said.
"Most of our customers are everyday mums and dads trying to do the best for their families and JT is someone that resonates with them. He speaks their language and we're thrilled he's agreed to share our message of sustainable energy."
Mr Brown said the campaign would see the company install a solar system on Thurston's Townsville home, with the educational journey to be captured on film and shared on social media.
"Like all our customers, we're going to teach the Thurston Family how to read their energy bills and see the financial rewards that come with embracing solar," he said.
"We've become one of the country's leading solar providers with a minimalistic approach to branding but that is going to change. It's time to get our name out there and we believe partnering with JT is a perfect way to do that."
As part of the partnership, Instyle Solar will be lending its support to the Johnathan Thurston Academy and working together to support the JT Academy's goal of being a leading national provider of outstanding employment initiatives and training programs for young people.
For more about Instyle Solar, visit www.instylesolar.com
Johnathan Thurston announces the news to his league of fans on his personal Instagram account. So far the post has been liked by over 5k of his followers.
—–
You can also read about it on Business News Australia
—–
We hope our audiences experience copious amounts of laughter whilst watching our journey with JT over the coming months. It's sure to be an experience our brand will cherish for years to come.
Official Press Release, 4th October 2019
Interested in Solar?
Find out if you're eligible for solar and how much you could save by switching.
Start Now
Get in touch with one of our experts
Contact Us
Keep up with the latest solar news