Instyle Solar wins big at Brisbane's Young Entrepreneur Awards 2019
Published: 25 September 2019
It's no secret that Karl Brown, Jonah Hicks and Instyle Solar have been making waves in the Australian Solar Industry since opening the doors in early 2014. But after talking to Karl & Jonah, it's not a rate of success that they envisioned in such a short time frame.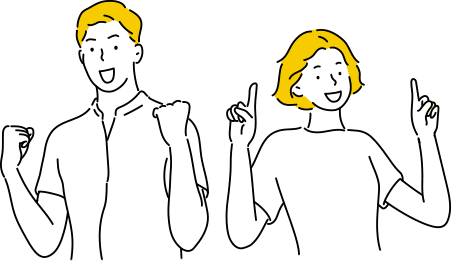 The success has come out of the unique solar business model of 'keeping solar simple' and stacking a tonne of belief behind the tagline 'If you can afford your electricity bill, you can afford solar'. It's the tagline that's quickly moulded itself into the company culture as it has continued to grow at a rapid rate, year on year and lead to a multitude of industry awards for Instyle Solar.
The success of the company benches on the unique culture in-house – from the management team, through the call centre and field sales team, to the installers and beyond – they love the vision and values that make Instyle so different. The team are believers, cheering on their founders like a high school football team cheer squad. It's infectious and super contagious.
Although Instyle hit $100 million in revenue earlier in the year, you wouldn't know it.
The company has a startup feel with an intimate team, & from all walks of life.
It's no secret that solar isn't so sexy, but for the team, it's the culture and the warm and welcoming family vibe that radiates through the place that keeps them grounded and dedicated to the long term vision.
Karl's & Jonah's unique attitude to business and how to treat young people in the workplace is enlightening for many others in the industry, and in business in general.
In Karl's words, 'you can't micro-manage them – you need to get them to work it out for themselves. It doesn't come without its dramas, but it's the best way to work. Young people can perform at 80% to achieve the workload, whereas a group of 40-somethings need to be on 100% of the time to do the same thing'.
It's this unique, cohesive environment where bouncing off all team members – regardless of age, experience and rank, is valued and genuinely taken seriously by the decision-makers in the business. It's this trust in each other that creates this vibe and magnetic team culture. It's the type of culture that's not often seen in a business so large.

On Friday night, the last year of hard work all paid off and the vision came to fruition – Instyle Solar once again won the Retail & Services Award, for the third year in a row.
Not only did Karl and Jonah pump a tremendous amount of work into Instyle over the last year, they also kicked off a side-gig with their new start-up – Rokkit Performance Marketing. Rokkit was founded with the genius that is Tehbyn Nova.
Tehbyn and his team of marketers put Instyle's lead generation plan into action and achieved unprecedented success whilst seeking Solar leads about a year or more ago. Once Karl, Jonah and Tehbyn realised the success they were having, they quickly decided that this could be its own story, and that's how things began.
Since the launch of Rokkit in early 2018, the growth has been phenomenal, a success that eventuated to the win of this year's 'Best New Startup' at Brisbane's Young Entrepreneur of the Year awards last Friday night. Although very well deserved, to the very humble Tehbyn, it was a win that certainly was a surprise.
Rokkit's journey is certainly going to be one that will be well worth tuning into.
The room was buzzing after a number of the big awards had been announced & these couple were won by Instyle & Rokkit. From then on it felt like the whole room was ready for Karl to take out the biggest prize of the night, calling his name in the crowd for awards he didn't take out. There was an electricity in the room when the final award was announced.
After a humbling wrap by Camilla and the team, Karl was then named as Brisbane's Young Entrepreneur of the Year for 2019!
The room erupted and the whole Instyle and Rokkit teams ran to the stage for the group photo. A fitting celebration by Karls biggest supporters of all – his staff, closest friends and family.
What a result! The whole team are very humbled and inspired by the success, giving them the ammo to push even further for the coming 12 months.
Instyle & Rokkit now have their sights set on the Australia wide awards & results for 2019 – which will take place next month. Stay tuned…
For more information about Instyle Solar and other award, visit our About Us.
Next Steps…
Interested in solar? By clicking below you can use our smart solar calculator to find out just how much you could save with solar, what rebate you are eligible for, and the impact you will have on the environment.
Don't wait until next quarter's bloated bill, and get started today!
Click here to calculate your solar savings!
Join over 20,000 homeowners who have made the switch with Instyle Solar, or the 1000+ positive reviewers who have been more than happy with their solar install.
Otherwise, you can always contact us on 1300 133 556, or email if you prefer at sales@instylesolar.com.au.

Interested in Solar?
Find out if you're eligible for solar and how much you could save by switching.
Start Now
Get in touch with one of our experts
Contact Us
Keep up with the latest solar news