Instyle Solar Rebrand: The story behind the change
Published: 8 February 2021
You may have noticed we have a new look and well, the news is out! Over the past few months, we have transformed our company look, vision and direction through a complete strategic rebrand.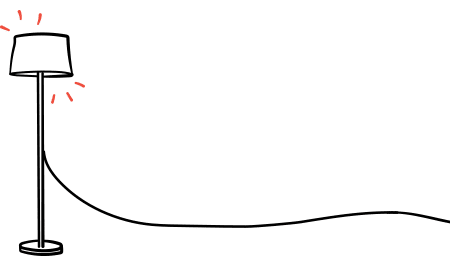 Introducing our 'Pain-Free Guarantee'
Our brand was born seven years ago out of the idea to make solar simple. The Instyle Solar rebrand identity will look to elevate the industry standard for customer experience and expectations, and build on our formidable presence in 2020.

We understand customer hesitations. The solar industry still has a bad rap when it comes to quality, trust, and safety. We decided to create a brand that differentiates ourselves as industry leaders who address the genuine concerns of solar customers.

We stand to make solar simple, and our experienced team is fully equipped to support customer needs. Not only that, but we will do everything in our power (literally!) to ensure our products and services exceed expectations and establish certainty, longevity, and trust.
So, what exactly is the 'Pain Free Guarantee'? Put simply, it is belief in our people, our systems and our ability to deliver the best possible service for all customers. This rebrand is our next step towards a better solar experience across the board and the industry.
Something we are excited to continue is our partnership with Rugby League Legend, Johnathan Thurston. JT installed solar with us in November 2019 and through a new video content series starring a caricature-form of the footy legend, customers can gain a better understanding of solar – muscly cartoon arms and all.
But this is not just a new external appearance. You will notice our rebrand reflects our company's beliefs and revamped mission statement – "powered by people, planet and purpose". Our team have deliberately re-defined our vision, mission and values to drive the company forward across 2021 and beyond.
We cannot wait to continue helping Australian families reap the benefits of solar in 2021. The future of solar is bright, and we'll play our part to power a better tomorrow.
Read more about our rebrand on Campaign Brief or visit out About page.
Experience the Instyle Solar 'Pain Free Guarantee'. Call 1300 133 556 and speak with our team of solar experts.
Interested in Solar?
Find out if you're eligible for solar and how much you could save by switching.
Start Now
Get in touch with one of our experts
Contact Us
Keep up with the latest solar news