Instyle Solar now in Costco Perth
Published: 17 March 2020
This week we've hit a new milestone with our expansion into Costco Perth. This sees our span increase to Costco kiosks in all QLD, NSW & now Perth stores!
Read on for the official press release to the market.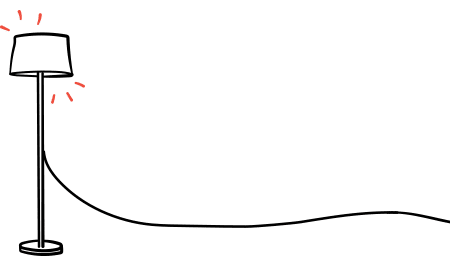 PRESS UPDATE: INSTYLE SOLAR TAKES POWER TO THE PEOPLE WITH PRODUCT NOW AVAILABLE AT COSTCO PERTH
Australian leading solar supplier, Instyle Solar, has today announced its products are available to purchase in-store at Costco Perth Airport.
The move to a retail environment sees Instyle Solar heralded as the first solar provider in Australia to enable the purchase and installation of solar panels from an in-store experience with Costco.

Solar power is a rapidly growing industry in West Australia with three of the nation's top solar suburbs belonging to the western state (Armadale, Mandurah and
Wangara/Wanneroo).

Instyle Solar CEO Karl Brown said, as solar power becomes increasingly popular as a safe and renewable energy source, moving Instyle Solar to a retail space was the next viable step for the company to make their products even more readily available to customers.
"We are proud to announce Instyle Solar is now available for customers to purchase at Costco Perth Airport" says Mr Brown.
"This is the very exciting next step in our Australia-wide launch of Instyle Solar products in Costco stores around the nation. Already available in all NSW & QLD stores, our products will soon be available in Adelaide, Victoria and Canberra stores in the coming months"

To ensure customers purchase the right product for their energy requirements, a sales representative will be on-site to offer information and expert advice on the solar products available. With a booth containing top level information about Instyle Solar and our award-winning product range, customers will be able to have a first-hand look at the offering, with next steps to chat with an Instyle Solar representative to design their personalized system and arrange installation.

Once customers have purchased their Instyle Solar package, customers are able to arrange installation of their new panels with our experienced team.
The launch is an exciting move forward for renewable energy and Costco, with Instyle Solar being the first chain retail solar offering in Australian history.

For more news and resources visit our Resources page.
Next Steps…
Interested in solar? By clicking below you can use our smart solar calculator to find out just how much you could save with solar, what rebate you are eligible for, and the impact you will have on the environment.
Don't wait until next quarter's bloated bill, and get started today!
Click here to calculate your solar savings!
Join over 20,000 homeowners who have made the switch with Instyle Solar, or the 1000+ positive reviewers who have been more than happy with their solar install.
Otherwise, you can always contact us on 1300 133 556, or email if you prefer at sales@instylesolar.com.au.

Interested in Solar?
Find out if you're eligible for solar and how much you could save by switching.
Start Now
Get in touch with one of our experts
Contact Us
Keep up with the latest solar news