How to apply for the Solar Victoria rebate
Published: 19 March 2021
VIC resident looking into solar incentives? We've collated a handy step-by-step guide for Solar Victoria applications.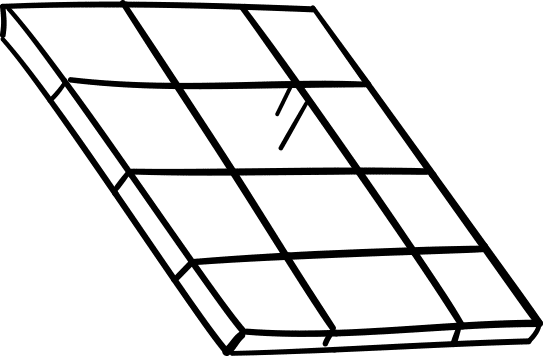 Read more about Victoria solar incentives via our blog Victoria Solar Incentives & Feed-in Tariffs 2021
In Australia, there are many different solar incentives and rebates available to home and business owners to encourage the switch to solar energy. One of the main rebates on offer to Victorian homeowners is through Solar Victoria.
If you're interested in the Solar Victoria rebate, there are a few steps involved in the application process, so we've stepped it out clearly to make it easy to follow:

Step 1: Select an authorised solar retailer
First, select an authorised solar retailer you want to use (like us!). It is essential that you are using an authorised retailer to be eligible for the Solar Victoria rebate..
Step 2: Obtain a quote
Once you've found an authorised retailer/s you like, go ahead and request a quote and make sure it fits within your budget. Keep in mind that the cost of your solar may be equal or less than your current energy bill! For more information, finance options and to start saving, request a quote from us.
Step 3: Upload your quote
From here, upload your quote to the Solar Victoria Portal to start the online eligibility process. You will receive email notification once the quote is uploaded.
Important: We recommend you wait to sign any contracts with your authorised retailer until you have rebate approval. 
Step 4: Login to portal
Use the email from the Solar Victoria Portal to log into your account. From here, select the solar quote as a starting point to confirm your eligibility.
Once eligibility has been provided, you will receive a unique eligibility number and QR code.
This code must be scanned by your installer to proceed with your installation. We ask that you have this code available on install day so our team can scan the QR code when they are on-site.
Step 5: Arrange install
It's time to arrange your install! Contact us to proceed and book in your installation.
Step 6: Scan your QR code
On install day, a reminder to have your QR code on hand for the team to scan. This will finalise the rebate process, so to help things run smoothly bring it with you on the day.
Documents required for application:
Quote from authorised solar retailer
Council rates notice for the installation property
Proof of identity – 2 forms (e.g. Drivers Licence, Medicare card, passport, birth certificate etc.)
Proof of income – (recent payslips, ATO annual income statement, Centrelink payment summary, Statutory Declaration if you are a self-funded retiree)
Proof of property ownership – (usually provided by your local council rates notice)
Eligibility:
The combined household taxable income for the installation property must be below $180,000
The property for install must be worth less than $3 million
A quote from an authorised solar retailer must be provided
You haven't received a rebate as part of the Solar Homes program already
Some handy resources:
Next Steps…
Interested in solar? By clicking below you can use our smart solar calculator to find out just how much you could save with solar, what rebate you are eligible for, and the impact you will have on the environment.
Don't wait until next quarter's bloated bill, and get started today!
Click here to calculate your solar savings!
Join over 20,000 homeowners who have made the switch with Instyle Solar, or the 1000+ positive reviewers who have been more than happy with their solar install.
Otherwise, you can always contact us on 1300 133 556, or email if you prefer at sales@instylesolar.com.au.

Interested in Solar?
Find out if you're eligible for solar and how much you could save by switching.
Start Now
Get in touch with one of our experts
Contact Us
Keep up with the latest solar news