Homeowners guide to solar financing
Published: 4 November 2021
Let's talk about the financing options we have on offer at Instyle Solar.
Even when the potential savings of a home solar system are considered, paying its full price upfront can be a large expense. The good news is, there are plenty of solar financing options that can simplify your purchase and make the cost more manageable. The exact terms and conditions change depending on who provides the loan, but most options can be classified into two main types:
Green personal loans
Buy Now Pay Later or BNPL loans
In both cases, the loan provider assumes the full cost of your solar power system, and then you pay according to the financing terms. However, the way in which these payments are calculated depends on the payment plan you get.
When does loan financing for solar panels make sense?
Using loan financing for a solar panel system makes sense when monthly savings are higher than your loan payments. This means that solar panels can purchase themselves, and your out-of-pocket cost becomes zero. Your payback period is also reduced to zero since the amount saved from year one is higher than the amount paid.
On the other hand, if the interest rate on a loan is too high, the payments will probably exceed your solar savings and the difference comes from your pocket. This means you will see no savings until the loan is fully paid off. In this case, you are probably better off paying in cash and recovering your investment over time with savings.
As a quick example, let's assume a 6.6-kW solar panel system saves you $1,500 per year, and you're comparing two financing options.
A loan that charges you $100 per month during five years is viable, since you have $300 in net savings from year 1. At the end of the 5-year period, you have paid $6,000 but have already saved $7,500.
On the other hand, a loan that charges $150 per month will fully consume your solar savings. You pay $1,800 in total each year, which means you must add $300 from your pocket. After the five-year period you will have paid an extra $1,500, and must wait for another year until you break even.
Regardless of the type of loan, make sure you're using it for a high-quality solar system that has a fair price. You can check the typical price ranges provided by the Clean Energy Council, to get an idea of how much you can expect to pay.
Any home solar systems that are too cheap or too expensive should raise suspicion. Low-quality solar panels will probably fail in a short time, leaving you with a loan to pay but no savings to cover it! On the other hand, an overpriced solar system will require a larger loan, and this means paying more interest.

Green personal loans vs Buy Now Pay Later (BNPL)
The main difference between a green personal loan and a Buy Now Pay Later loan is how you're charged for the service. A green loan charges you an interest percentage, while a BNPL loan has fixed fees during the repayment period.
Green personal loans have interest rates, which are calculated as a percentage of the amount owed. This means interest payment increases along with the loan amount, but it decreases gradually as you pay off the loan. In a green loan with a repayment period of seven years, the interest charged on year 1 is much higher than the interest charged on year 7, when most of the balance has been paid off.
Buy Now Pay Later loans don't charge you interest, and instead they have fixed periodic fees during the repayment period. Depending on the BNPL provider this fee can be weekly, fortnightly or monthly. BNPL fees remain the same for the entire term of your loan. For example, if you purchase a home solar system for $6,000 that is paid over a five-year period, the same BNPL fee is charged on month 1 and month 60.
Generally, the fees paid over time with a BNPL loan are lower than the total interest paid on a green personal loan. However, there might be exceptions to this and you should always compare the options available. Also keep in mind that all loan providers will conduct a credit check, and you must have a good record to qualify for their best financing terms.
Regardless of the financing option you pick, solar panels will normally generate enough savings to pay it off completely. Australia has abundant sunshine and high electricity prices, which means solar panels are very productive and their output is valuable. The only option we don't recommend is using a credit card to purchase solar panels unless you're planning to pay off the balance before it starts generating interest.
Many Australian credit cards have interest rates of around 20%, and they will consume a large portion of your savings when used to purchase solar panels.
In this case, it's unlikely that solar savings will be high enough to pay off the loan, since the interest rate is too high.
At Instyle Solar, we work with loan providers of both types. Our home solar systems can be financed with green personal loans from Plenti, BNPL loans from Humm, and you can pick any of the two options Brighte. All three providers have a solid track record in the Australian market.

Plenti: Green personal loans
Green Loans from Plenti have lower interest rates than the average personal loan, which makes them a viable option to finance home solar systems.
The loan amount can range from $5,000 to $50,000
The repayment period can range from 2 to 7 years
Plenti green loans have interest rates starting from 6.99% per annum.
When using a Plenti Green Loan to install a home solar system, the terms can be set up to make the payments smaller than your savings. So far, Plenti has provided over 17,000 loans for solar panels and home batteries in Australia, and more than 77,000 loans across all product categories they cover.
You can apply for a Plenti green loan online in less than 10 minutes, saving you plenty of time and paperwork. The application does not affect your credit score, and the funds are available within two days if you get approved.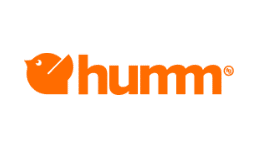 Humm: Buy Now, Pay Later
Humm is a BNPL service that can be used for interest-free purchases of up to $30,000, and this includes home solar systems. Depending on the size of your purchase, Humm offers two financing options:
Purchases up to $2,000 are classified as "Little Things" and split into 5-10 payments, which can be once per week or once per fortnight.
Larger purchases are classified as "Big Things" and divided into fortnightly payments, and the repayment period ranges from 6 months to 5 years.
Humm offers instant approval if you meet their eligibility conditions, which include passing a credit check.
Instead of charging interest, Humm has an account keeping fee of $8 per month that lasts until the loan is paid off. For example, if you purchase a home solar system over 60 months, you pay a total of $480 in monthly fees.
In addition to the monthly fee, there is a one-time establishment fee for all "Big Things" purchased with Humm. You're charged $35-90 on your first purchase, depending on the amount, and then $22 for your following purchases.
Making your payments on time is important since there is also a $6 late payment fee. In a month where you're late on both fortnightly payments, you end up paying $20: the $8 account keeping fee and two late payment fees of $6 each.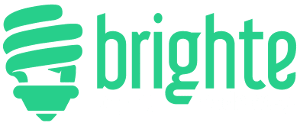 Brighte: Green loans and BNPL
Brighte offers both financing options for solar panels and batteries. Their green loans have a repayment period of 2 to 7 years (24 to 84 months), while their interest-free BNPL loans are divided into fortnightly payments over 6-60 months.
With an interest-free BNPL loan from Brighte, there is an account keeping fee of $1.50 per week.
On the other hand, if you get a Brighte green loan, the interest rate starts from 5.89% per annum. You're also charged the account keeping fee of $1.50 per week.
As you might expect, your payments over time are lower with BNPL loans since there is only a small account keeping fee and zero interest. However, this option is only available for solar panels and certain home improvements, while Brighte green loans cover more types of projects.
Read more on our blog.
Next Steps…
Interested in solar? By clicking below you can use our smart solar calculator to find out just how much you could save with solar, what rebate you are eligible for, and the impact you will have on the environment.
Don't wait until next quarter's bloated bill, and get started today!
Click here to calculate your solar savings!
Join over 20,000 homeowners who have made the switch with Instyle Solar, or the 1000+ positive reviewers who have been more than happy with their solar install.
Otherwise, you can always contact us on 1300 133 556, or email if you prefer at sales@instylesolar.com.au.

Interested in Solar?
Find out if you're eligible for solar and how much you could save by switching.
Start Now
Get in touch with one of our experts
Contact Us
Keep up with the latest solar news