All you need to know about LG Chem Compatible Inverters
Published: 17 January 2019
The LG Chem solar batteries are designed with Lithium-ion technology and have the capabilities to suit a large range of options for different markets.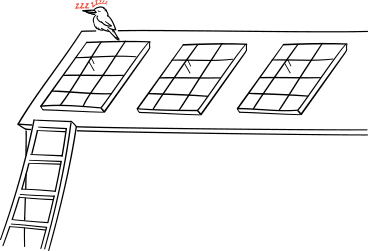 LG Chem grid-scale solutions offer amazing features at grid-scale, such as peak shifting, frequency regulation, ancillary services and stabilisation of renewable energy sources into the grid. For the residential and commercial sector, LG Chem has a product lineup of Lithium-ion DC batteries in two modalities: 48 V and 400 V.
48 V solutions are more extensive and are compatible with multiple inverters in the industry.
400 V solutions look forward to the innovation in the industry with higher voltage batteries that can be similar to PV array voltages and maximise energy efficiency.

RESU 48 V
In the 48 V product line-up, we have the RESU 3.3 kWh model, RESU 6.5 kWh, RESU 9.8 kWh and RESU 13.1 kWh.
RESU 400V
For the 400 V product line there are mainly two options available: RESU7H and RESU10H.
LG Chem Compatible Inverters
1. Fronius Inverters & LG Chem
This company from Austria is one of the top-quality options that can be mixed with RESU models. Fronius has a single inverter model suitable for integration with energy storage which is known as the Fronius Symo Hybrid Inverter.
This hybrid inverter integrates the energy produced by the solar array and performs the energy balance required to supply the load, to direct the excess energy to the battery and when completely charged, send the excess solar energy to the grid. The model is integrated with Dynamic Peak Manager and Smart Grid Ready features as are all other inverters from the brand.
There are 3 available sizes with the following AC power outputs: 3kW, 4kW and 5kW. Each of them can be mixed with 5W, 6.5 kW and 8kW PV systems respectively. The inverter is only guaranteed to be compatible with the Fronius Energy Storage Solution, LG Chem, and BYD batteries, therefore it is quite exclusive. However, it is important to know that the inverter is only compatible with RESU7H (7kWh) and RESU10H (9.8kWh) models since the Fronius Symo Hybrid Inverter works on 400 V outputs.
2. Sungrow Inverters & LG Chem
A Chinese giant of the solar industry with an amazing repertory of available options for the grid-scale, commercial and residential sectors. The most remarkable options of the brand are the SH3K6 (3.6kW AC and 6.5 kW DC), SH4K6 (4.6 kW AC and 6.5 kW DC) and SH5K-20 (5 kW AC and 6.5 kW DC) solutions.
Inverters from this brand are known for their quality and standards. They are integrated with features like energy trading, external Energy Management Systems and monitoring via smartphone. All hybrid inverters from Sungrow only work with 48 V batteries, therefore they are only compatible with the 48 V series model from LG Chem.
3. SMA Inverters & LG Chem
The German brand is a leader in the inverter sector. SMA offers several solutions for the grid-tied with battery backup market. Maybe the simplest one of them is the Sunny Boy Storage 2.5. A battery-based inverter solution intended for the residential sector, compatible with high voltage lithium-ion batteries and with 97% efficiency.
The main difference with previous options is that this inverter can only be used in an AC-coupled solution. In other words, it needs another grid-tied inverter from SMA (like Sunny Boy) to perform the MPP tracking of the solar array.
Using the AC power output of the grid-tied inverter, the Sunny Boy Storage can charge the batteries with the excess energy that is not used to supply critical loads. As you can imagine, this inverter is only compatible with RESU7H and RESU10H versions because it works with high voltages up to 500V. There are other versions available for the Sunny Boy Storage with capacities of 3.7 kW, 5 kW, and 6kW.
SMA also offers another battery-based inverter option that can be integrated with the 48 V series of LG Chem, known as the Sunny Island, available at 3kW and 4.4 kW AC.
There are many battery options on the market today to suit a variety of solar system setups. It's best to speak to your solar retailer about the battery options you're considering proceeding with so they can discuss the pros and cons with you from a technical and installation standpoint as well.
Next Steps…
Interested in solar? By clicking below you can use our smart solar calculator to find out just how much you could save with solar, what rebate you are eligible for, and the impact you will have on the environment.
Don't wait until next quarter's bloated bill, and get started today!
Click here to calculate your solar savings!
Join over 20,000 homeowners who have made the switch with Instyle Solar, or the 1000+ positive reviewers who have been more than happy with their solar install.
Otherwise, you can always contact us on 1300 133 556, or email if you prefer at [email protected].

Interested in Solar?
Find out if you're eligible for solar and how much you could save by switching.
Start Now
Get in touch with one of our experts
Contact Us
Keep up with the latest solar news