On the journey towards more solar power adoption, Australia has various solar incentives and rebates to offer in 2022. The small-scale renewable energy scheme is still offering small-scale technology certificates (STCs) for solar installations under 100 kW. Local governments also have other rebates programs and loan incentives to offer.
Solar power generated about 10% of the total electricity for Australian homes in 2020-2021. And it's also one of the most rapidly growing electricity generation types in the country.
With more and more people shifting towards solar power, the government has introduced various incentives. These incentives encourage people to buy solar panels without straining their budgets.
If you want to know more about solar incentives, this article is for you. Read on.
1. Small-scale Renewable Energy Scheme
The Small-scale Renewable Energy Scheme provides small-scale technology certificates (STC) for solar installations below 100 kW. You can then sell these certificates to cover part of the installation cost.
STCs are calculated by estimating the electricity produced by your solar panels from the installation date till 2030. Every 1000 kWh of production will award you one STC.
Besides this, STC calculations are also affected by the size of the polar PV system. If you own a larger system, it is likely to produce more electricity in a given period. In this way, you can get more STCs.
On the other hand, the postcode of your location also matters. Solar panels operating in sunnier locations generate more electricity and get more STCs.
The STC incentive will be available until the year 2030. With each passing year, it is becoming smaller.
The table below compares the changes in the incentives between 2021 and 2022. The table is based on the official calculator of the Clean Energy Regulator.
We consider a solar PV system of 6.6 kW with an STC price of $39 to ensure an equal comparison.
| | | | | |
| --- | --- | --- | --- | --- |
| City | 2021 STCs | 2021 Rebate in $ | 2022 STCs | 2022 Rebate in $ |
| Melbourne, VIC | 78 | $3,042 | 70 | $2,730 |
| Sydney, NSW | 91 | $3,549 | 82 | $3,198 |
| Brisbane, QLD | 91 | $3,549 | 82 | $3,198 |
| Perth, WA | 91 | $3,549 | 82 | $3,198 |
| Adelaide, SA | 91 | $3,549 | 82 | $3,198 |
| Darwin, NT | 101 | $3,939 | 91 | $3,549 |
| Alice Springs, NT | 107 | $4,173 | 96 | $3,744 |
The table above shows that the incentives have dropped by 10% in all cases. This is because the deeming period has been reduced. Yet, the incentives would not decrease very dramatically. You can still get STCs and install a solar PV system in your home easily.
Eligibility criteria
Small-scale renewable systems that are eligible for this scheme include:
Solar Photovoltaic (PV) Panels
Hydro systems
Air source heat pumps
Wind turbines, and
Solar water heaters
To know if you are eligible for this solar incentive, you can use our smart solar calculator. We will show how much you can save from this incentive.

2. Solar Victoria Rebates and Incentives in 2022
VIC is known for offering very low solar installation costs in Australia. The solar programs in Victoria cover solar hot water and battery systems. The incentives change yearly.
Here are some of the incentives that are offered:
A 50% rebate up to $1,000 for solar hot water systems
Up to $1,400 rebate for solar panels with an option of an interest-free loan
Up to $3,500 for solar battery
$3,500 until 5,000 of the forecasted rebates for 2021 are fully allocated. Once completed, the Victorian government will offer up to $1,750 worth of rebates for solar for business.
For 2022, the number of rebates that the government will offer is still not confirmed. However, some of the rebate release dates are as follows:
12 January 2022
9 February 2022
9 March 2022
13 April 2022
11 May 2022
Besides the rebate, the owners can also opt for an interest-free loan to be paid within four years. The loan should be equal to the rebate amount. An interest-free loan is available for most solar panel applications.
Eligibility criteria
According to the latest data, there are almost 510,000 small-scale solar PV systems in the region already. Victorian households are eligible for a rebate based on the following criteria:
They own a property
The owners have an annual household taxable income of less than $180,000
The existing property is valued under $3 million
The owners don't have any solar PV system
The owners have not received a rebate under the Solar Homes Program
Read our guide to learn how you can apply for Solar Victoria incentives.
3. South Australia solar incentives 2022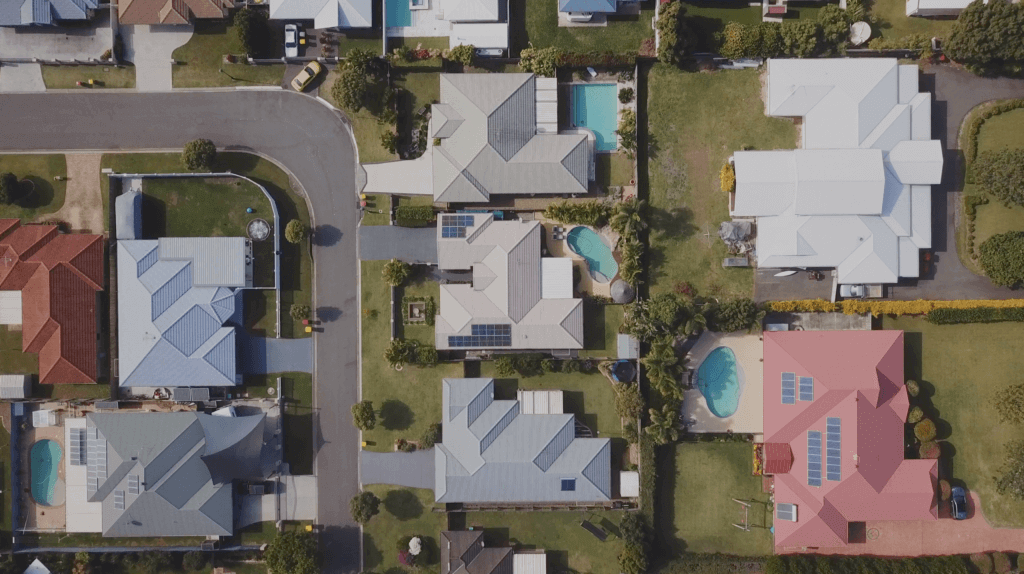 The government of South Australia offers the Switch for Solar program, offering eligible holders a 4.4 kW solar PV system. The program is designed for those dependent on energy concession and Cost of Living Concession. Interested homeowners can hold off their settlement for 10 years to get a solar system and enjoy solar savings.
The program is currently available for 1,000 concession households up to August 2022.
Another program called the Home Battery Scheme allows South Australian homeowners to get their own energy storage systems. The maximum incentive available through this scheme is $3,000 per battery system.
Although this scheme is not for solar panels, you can still make your systems more valuable after adding the batteries.
Who is eligible for this program?
Different programs have different eligibility criteria. For instance, the Switch for Solar program has the following criteria:
The individual should not have a solar PV system
Have an eligible DVA or Centrelink card
Currently, be receiving Cost of Living Concession and the energy concession
Use more than 2000 kWh of electricity every year
4. New South Wales Solar Incentives 2022
New South Wales currently offers solar battery rebates. Although there is no rebate offer on solar panels, you can still get an interest free loan that you can repay over 8 years.
$14,000 for a solar panel and battery system
$9,000 for fitting a battery in the system you already own
Eligibility criteria
More than 700,000 solar PV systems have been installed in New South Wales. To be eligible for this system, you need to be a resident of New South Wales. Your income should be less than $180,000 per year, and you also need to be living in the eligible postcode.
You can learn more about NSW solar incentives in our comprehensive guide here.
5. Australia Capital Territory Solar Incentives 2022
The ACT government offers two types of solar incentives for the residents. The first is the Next-Gen Battery Storage program, offering a rebate of $3,500 or 50 per cent of the total battery price. This program is currently available to 5,000 households.
The second incentive is the Solar for Low Income Households Program that offers a subsidy of 50% of the total cost of the solar system to pensioners living in the region. It also comes with an option to get an interest free loan with the help of ActewAGL. You can pay the loan within three years.
Who is eligible?
The Next-Gen Battery Storage program is established for residents within the ACT, including Hall, Oaks Estate, and Tharwa but not Jervis Bar Territory.
6. Northern Territory Solar Incentives 2022
With some of the sunniest locations in Australia, the Northern Territory also offers great solar incentives for homeowners. Currently, there are more than 19,000 solar PV systems in Northern Territory. The Home and Business Battery Scheme offers assistance for buying and installing:
A solar PV with an inverter and battery
Or simply an inverter and battery if you already have a solar PV installed in your home
You are eligible for this program if you are:
An owner of residential property in the region
An owner of a business registered in the Northern Territory
An owner of a community organisation or a non-for-profit that operates in the Northern Territory
As someone who wants a solar panel system both for their home and business, you can apply for two different grants.
States and territories without local solar incentives in 2022
Some states and territories in Australia don't have local solar incentives. Instead, these states rely on the STC incentives propagated by the Australian federal government. These include:
Queensland
Tasmania and,
Western Australia
Next Steps…
Want to place a solar panel system in your home but unable to cover the finances? A solar panel incentive is exactly what you need.
Use our smart solar calculator below to learn how much you can save with solar, what incentive you can apply for, and the benefits you will get.
You can save hundreds of dollars by opting for a much more efficient and safe energy production system. Join over 20,000 homeowners who have already shifted to a solar PV system with the help of Instyle Solar.
Give us a call at 1300 133 556 or simply email us at [email protected] It's time to turn solar!